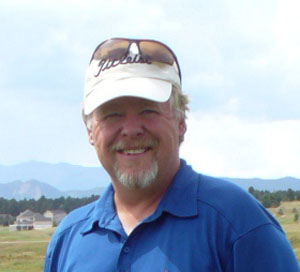 I am highly experienced PGA career professional with over 30 years of teaching experience working with men, women, and juniors of every skill level. I am one of less that 600 Certified Professionals in Teaching and Coaching among the PGA's 28,000 Members. I am also a Certified Flightscope Professional.
I have had the great plasure to work with and learn from some of the best instructors ... including being selected by Nick Faldo's senior instructor to join His teaching academy in Palm Desert, California.
As a veteran I have a tremendous passion for working with our wounded warriors. I've led numerous teams of instructors working with the On Course Foundation - an organization dedicated to integrating golf and job related experiences to Wounded Warriors. Over ¾ of the participants are amputees. This incredible challenge has led me to volunteer with Wounded Warrior and Adaptive Golf groups in California, Florida, Georgia, Washington DC, and Maryland.
I've competed on numerous professional tours including the Heartland Tour, Southern Senior Tour, Adams Tour, Pepsi Tour, and continue to compete in PGA Sectional Events.
Students include Canadian, Asian, Symetra and LPGA tour players.
Student successes include city championships, club championships, Top 25 in Provincial Mid-Amateur and Canadian Mid-Am.