Russ Herndon Golf utilizes the #1 Video Analysis Software in Sports - V1 Pro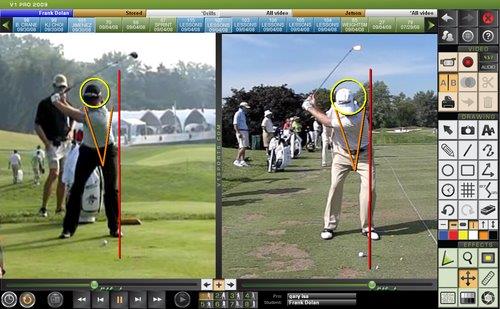 For over 18 years, V1 Pro is the most preferred video analysis of coaches, instructors and training facilities worldwide to Capture, Compare & Improve the performance of their athletes.
With V1 Pro I am able to quickly evaluate a student's golf swing, compare it to professional model swings, and deliver great instruction to all my players.

V1 Pro features the latest technology to deliver recorded online & mobile lessons to my students. Every recorded V1 lesson is electronically delivered to each student via our Teaching Academy where it is available for each student using the Student Login from our website. Each of these online lessons will not only show each student the progress they are individually making but can also be easily share with family and friends.
Example of the technology
Tiger Woods Testimonial